I had to go big for my daughter's 5th birthday party. It's a big one, right? She wanted a Moana party, so we did pulled pork sandwiches, piña coladas grass skirts and leis. I thought it would be fun to make Kakamoras and have them all over the house. We put them by the entrance, in the trees, and on the roof. It was fun and the kids loved them and wanted to take them home.
I bought a bunch of coconuts and shaved the hair off with a Dremel tool. Broke out the paints and got to work on the faces. That was the easy part.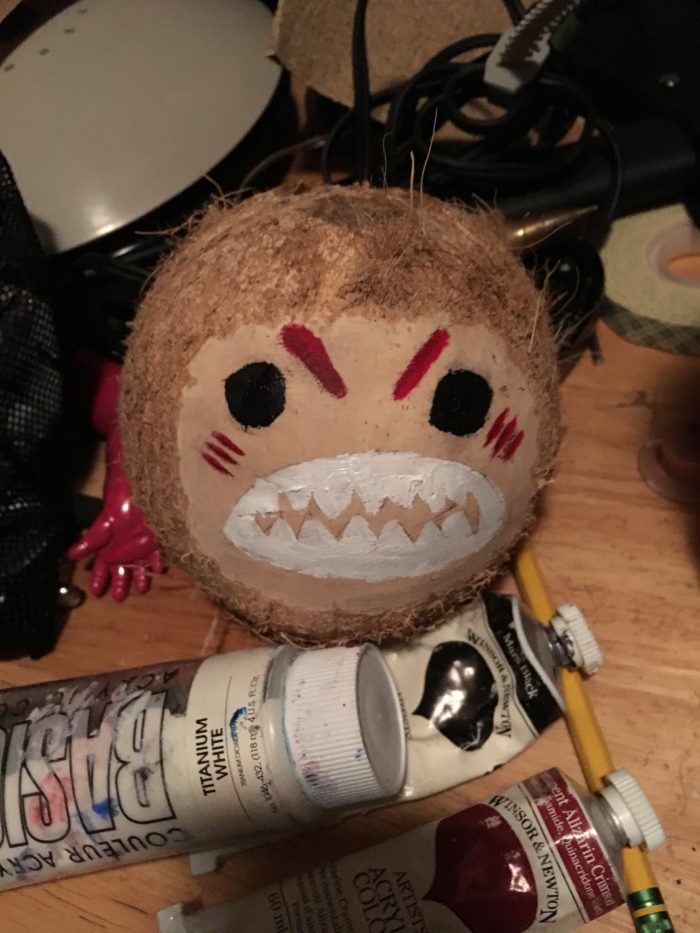 The hard part was figuring out the arms and legs. I went to the Thrift Center in Hayward and bought a bunch of doll parts. They were all naked and you should have seen the look I got from the check out lady. I put a bunch of nails through a board and spray painted them pink.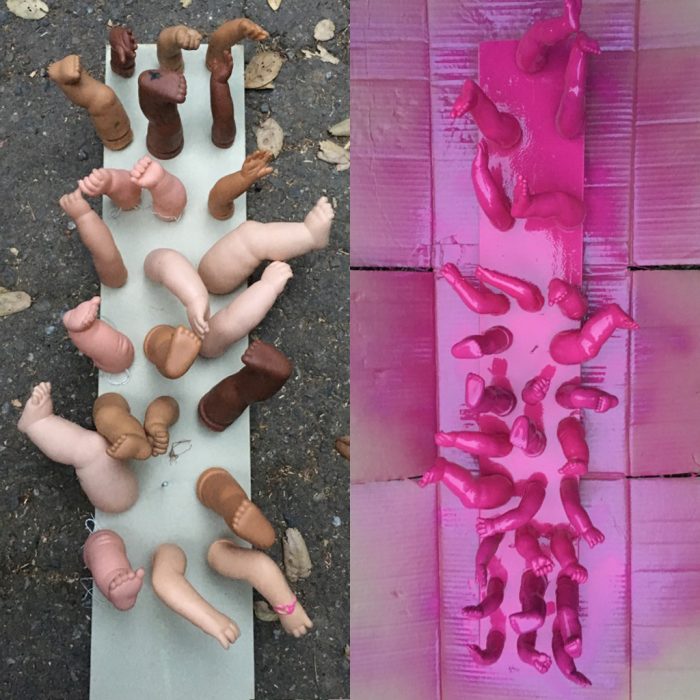 For the arm bands, I had some bright green duct tape lying around, so that became the arm and leg wraps. Then my daughter found things around the house to use on their heads.